About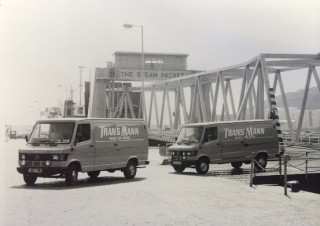 Established in 1978, TransMann have built a reputation on reliability, competitiveness and providing a bespoke freight service. Founder and owner Geoff Evans spotted an opportunity transporting goods to and from the Island with particular attention to the customer's specific requirements. Starting with his first shipment of toys for a Manx retailer he soon established himself locally as 'TransMann' and continued to grow and grow to the current level of business he sees today.
36 years on and we are now moving high volumes of freight to and from the Isle of Man and beyond with consignments ranging from individual parcels to multi pallet drops and full loads. We continue to uphold a strong position as one of the Isle of Man's leading transport operators specialising in next day delivery.
TransMann continues to be a family run concern; you really can rely on us to supply you with a first class service. Choosing to work with a positive business maintains trust from your suppliers and customers alike. TransMann has always been and will continue to be that stable trustworthy link in carrying out business promises forward.
TransMann play a key role in a range of industries on the Island; with regular customers in various sectors including: manufacturing, automotive, retail, wholesale, construction and agricultural (among many). A number of Manx manufacturers rely on us to boost their export since products can be quickly and efficiently dispatched to the UK and beyond using our own resources and our close working relationships with international freight forwarders.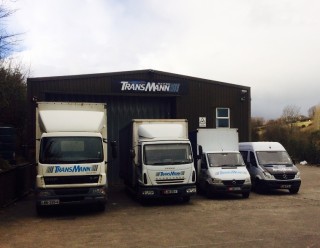 The TransMann's Group facilities include two depots operating collection, delivery and storage services from both. The UK based depot (Panther Express) is located in Haydock, Merseyside; conveniently positioned off junction 23 on the M6. The Manx based depot and head office is located on Peel Road, Douglas. A full range of vehicles operate from both depots; serving a variety of customers in various industry sectors as well as home deliveries.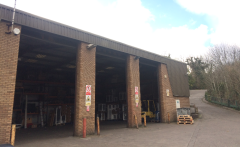 Our service is highly flexible and controlled by experienced and knowledgeable customer service team who work hard to deliver solutions that suit the needs and demands of our customers. No matter how large or small your requirements, you can still expect the same great treatment from our dedicated staff.

TransMann have their fleet covering the Isle of Man, Northwest England and West Yorkshire daily. We also cover the midlands and select southern destinations 2-3 times per week using our own vehicles. Other destinations within the UK can be covered as a bespoke service or using close working relationships and memberships with some of the UKs largest Pallet Networks and Parcel Carriers.
WHATEVER YOUR LOGISTIC REQUIRMENTS, WE WILL PROVIDE AN EFFICIENT AND COST EFFECTIVE SOLUTION